Sealed With a Kiss - Exclusive Premade Cover
00023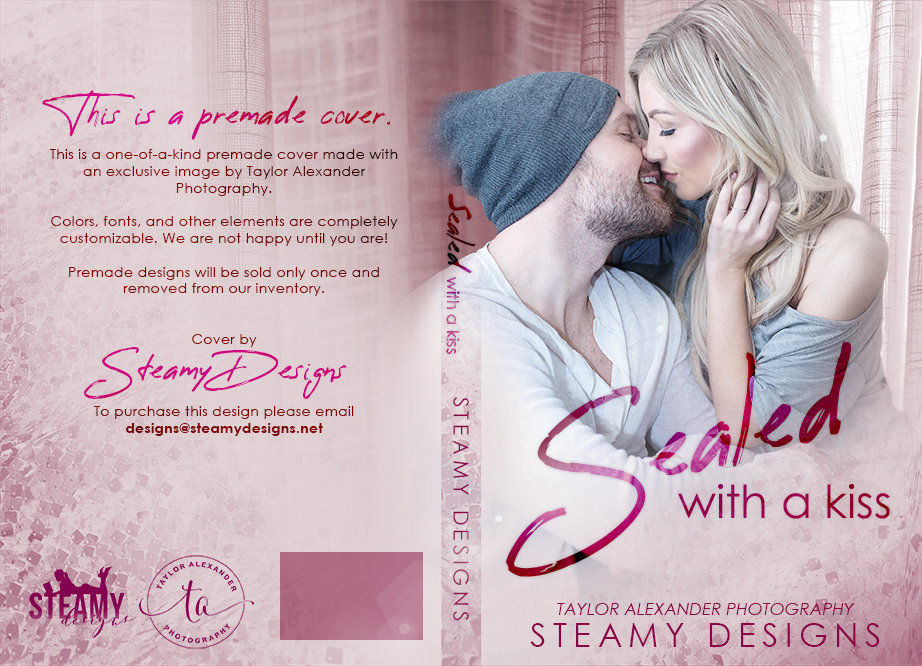 This is a premade cover made with an exclusive image from Taylor Alexander Photography. The image is only sold once and will not be made available to anyone else once sold.
Includes an Ebook cover, print wrap book cover, 3D render of your book
Please e-mail designs@steamydesigns.net with your customization requests!
Would you like your book customized now?

Yes (please e-mail designs@steamydesigns.net) (0)
No, e-mail at a later date, there is no time limit! (0)

Sign up to receive news about sales, giveaway and recent pre-mades!